I created this folk art "Angel of Compassion" being inspired constantly by angels. After having created this portrait I looked at her face and felt, compassion.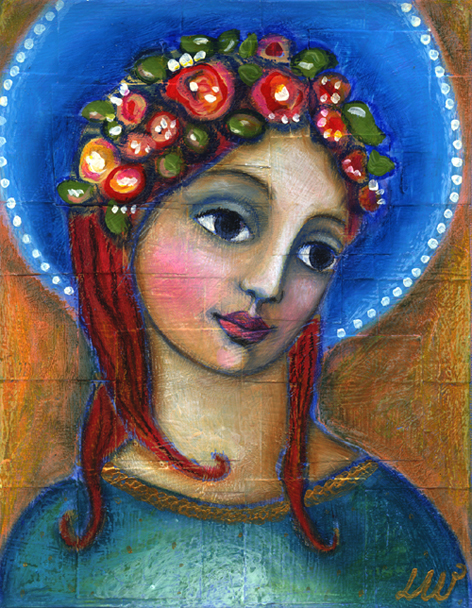 Original folk art painting done on an 8×10 stretched canvas with acrylic paint, oil pastel and archival ink.



Many of my works can be obtained as prints, needlepoint canvases and more on Ebay.
Click here to view those items on Ebay.
If you don't see a work that you would like please let me know so we can take care of you.
© All of my paintings are protected by international copyright laws and cannot be duplicated without written permission from the artist. If you have an interest in obtaining a commercial license please contact me for details.