Featured Work On Red Bubble
Recently some of my art work was featured on RedBubble and I wanted to share them with you. They have featured my folk art a number of times before but some people have asked me to post the featured work on my blog so here is a screen shot of the work.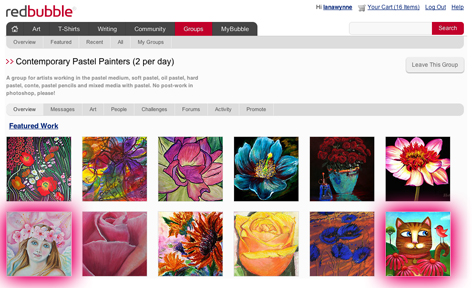 Many of my works can be obtained as prints, needlepoint canvases and more on Ebay.
Click here to view those items on Ebay.
If you don't see a work that you would like please let me know so we can take care of you.
© All of my paintings are protected by international copyright laws and cannot be duplicated without written permission from the artist. If you have an interest in obtaining a commercial license please contact me for details.